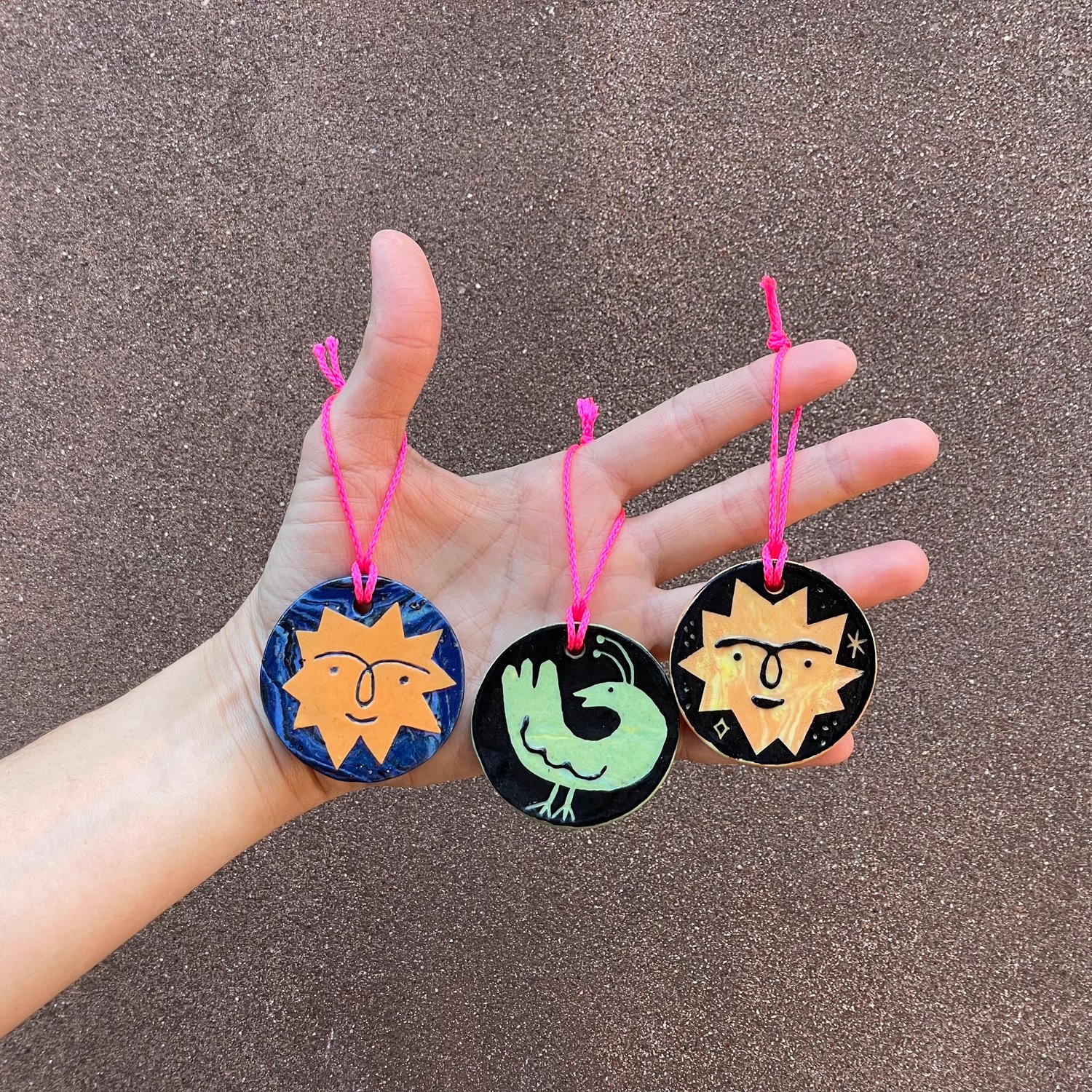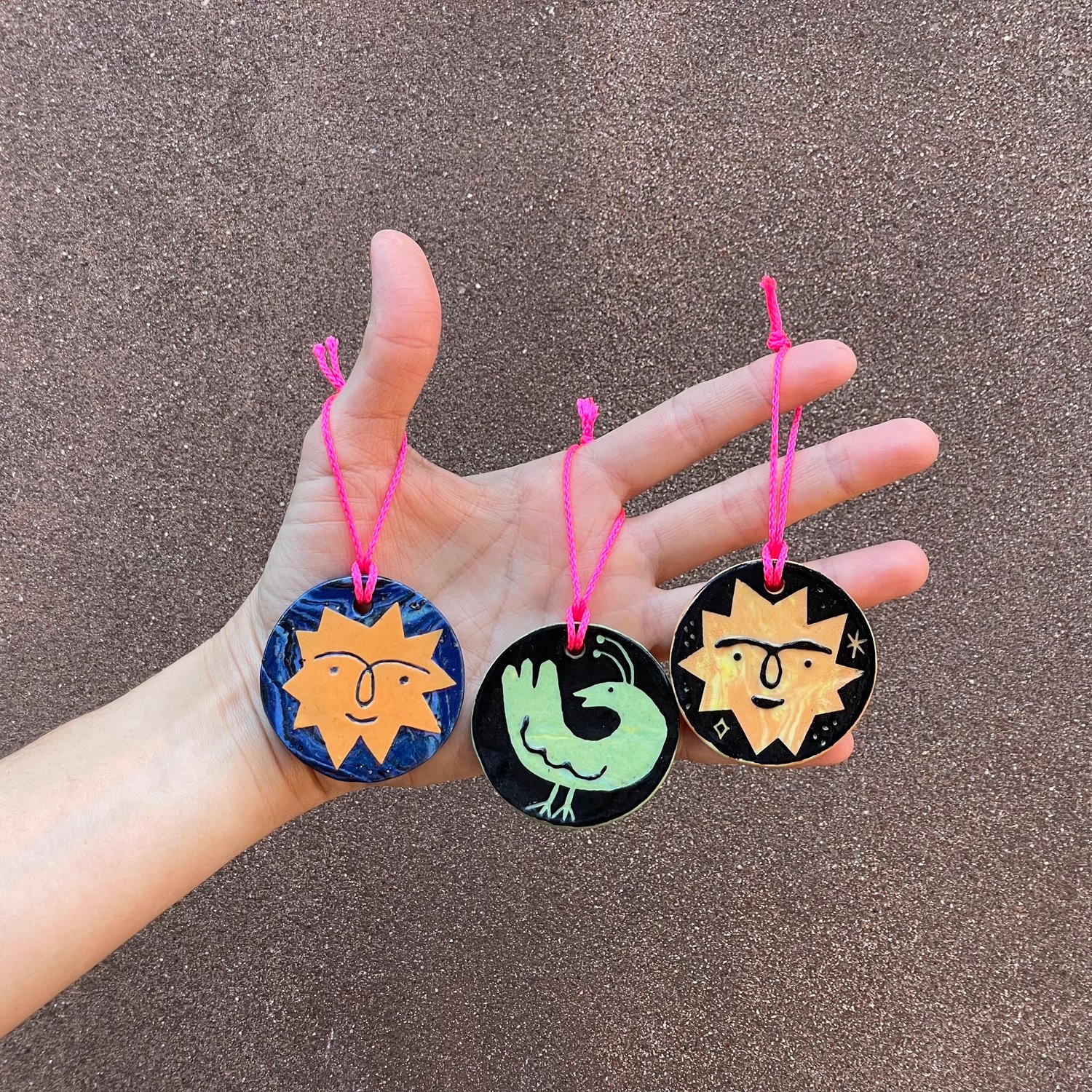 Stars + Creatures Ornaments
$15.00 / On Sale
🎄 Ornaments or… a sick medallion? The finishing touch on an elaborately wrapped gift? A year-round wall hanging (I have these little plaques over all my light switches for some reason)? These little plaques were made with marbled porcelain, painted with black slip and the designs carved in. Coated on one side in a glossy glaze sure to sparkle in the Christmas tree lights.
✷ ✷ ✷ ✷ ✷ ✷ ✷ ✷
approximately 2" diameter
✷ ✷ ✷ ✷ ✷ ✷ ✷ ✷
Listing is for one ornament; choose your design below!